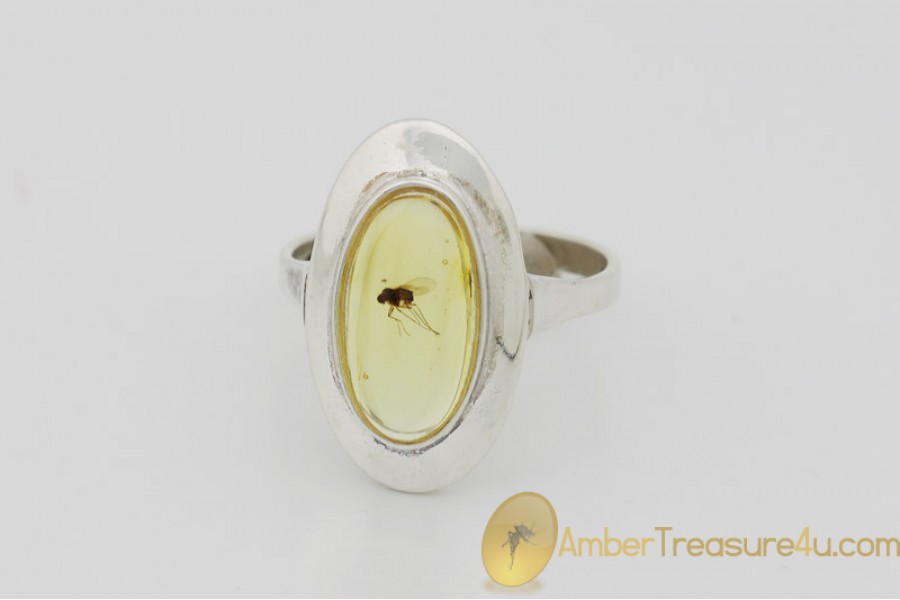 Genuine BALTIC AMBER Silver Ring 7.75 - 18mm w Fossil Inclusion - FLY
Genuine Baltic amber sterling silver ring with fossil inclusion - fly.
The weight is 3.7 grams. Measurements of amber piece 14x7x5mm, length of insect body and head ~ 2mm. Ring diameter 18mm, US size 7.75, EU size 16.5.